With the right sports bra and the support of your girl friends, nothing can stop you
(Nike)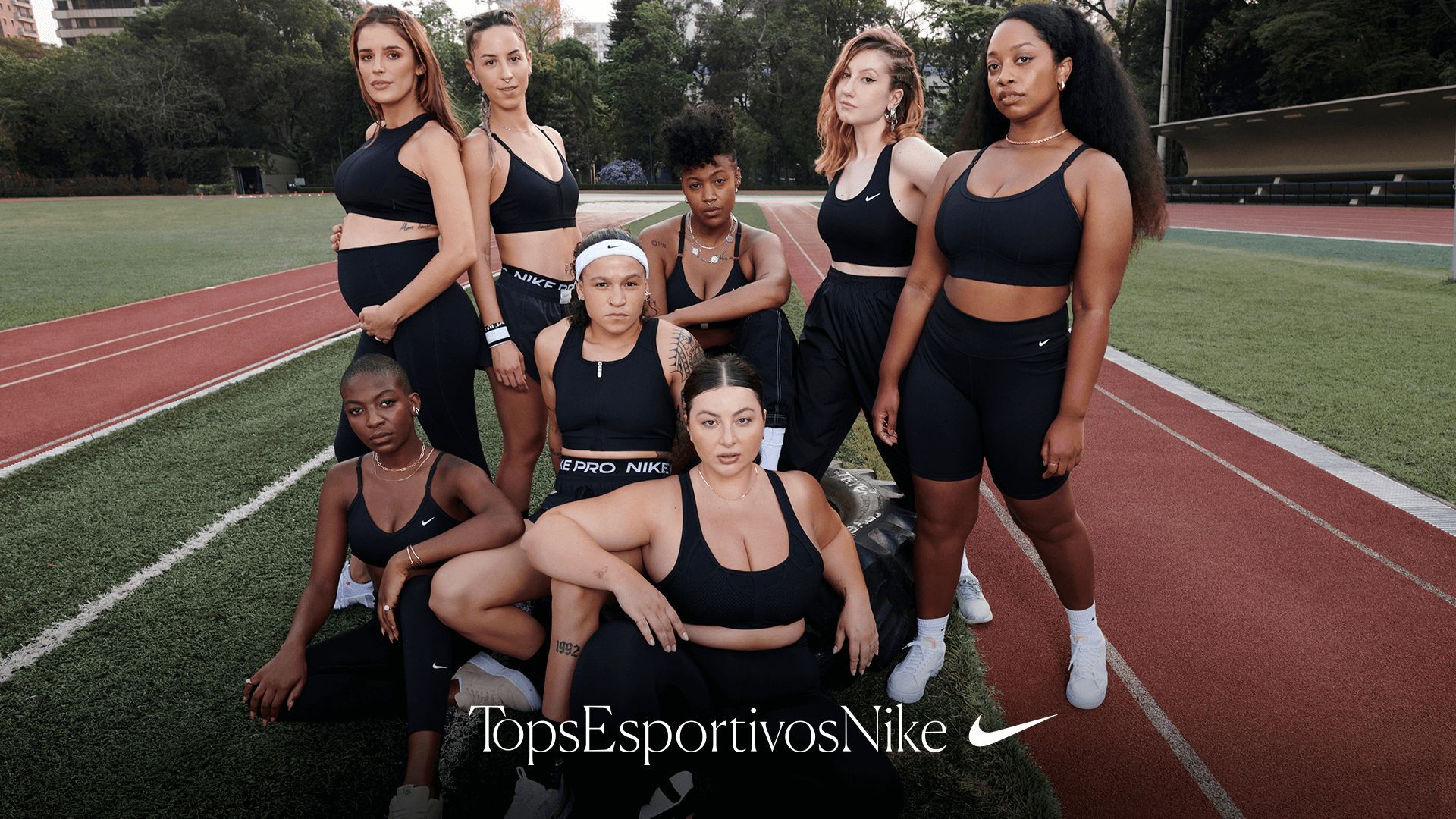 The 2021 Olympic Games were marked by an unprecedented increase in women's participation. Women left their mark through achievements and beating records that will be forever written in history. But the support among the female athletes was also very remarkable in different situations, such as a female runner helping her peer to stand up or the female gymnasts celebrating the victories of their opponents.
This was our major inspiration to create the digital campaign of Nike sports bra, which celebrates all types of support that help women have a better future by practicing sports – since the sports bra support to the support among each other. The release has a team of influencers that will be the campaign's spokeswomen, it also counts with several inspirational and educative contents on Nike's website, in addition to stickers to be used on the social media.
Showing the importance of practicing sports wearing the ideal sports bra and Nike's technological features was a crucial part of the strategy to place the product category as a fundamental tool for women to feel only the best in sports.
The campaign marks the return of the partnership between Nike and ℓiⱴε, one which lasted more than 7 years and won a Gold Lion at Cannes Lion with projects in the running category. It is available at nike.com.br and on the social media of influencers and athletes such as: Beatriz Ferreira, Alice Yuri, Rafa Brites, Aisha Mbikila, Nicolle Merhy, Lettícia Munniz, Mayara Rosa and Thawany Peroli.