We launched an immersive experience in Brazil's angriest jersey.
(Nike)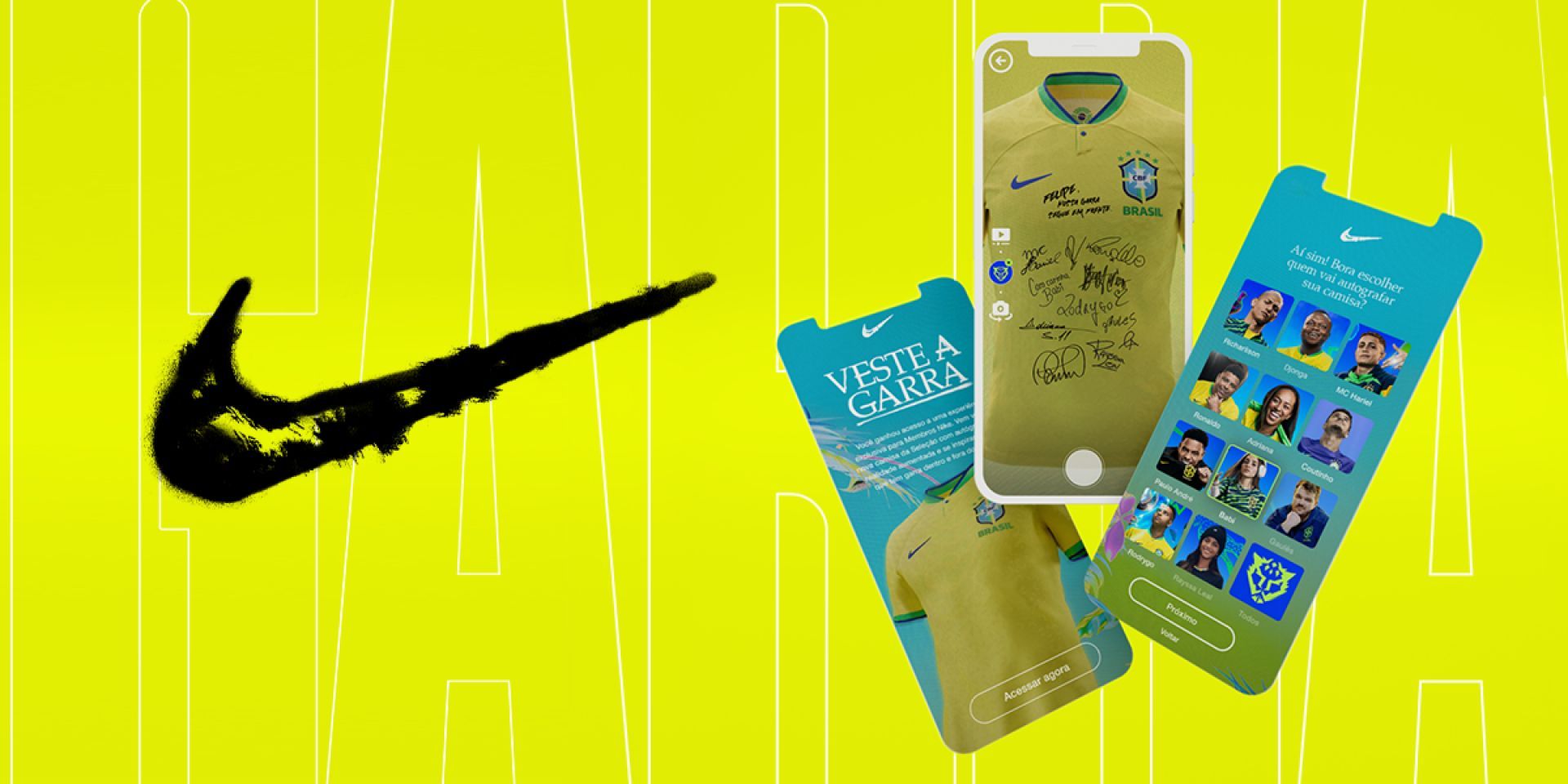 This year, in partnership with CBF, Nike presented the new official jersey of the national team and several initiatives that celebrate the Brazilian determination. As part of the "Wear It" campaign for the 2022 World Cup, our team has developed an exclusive reward for Nike Members.
The action is an immersive experience in the jersey with autographs in augmented reality of Brazilian cultural icons, new-generation athletes, and legends of the sport. Among them, Djonga, MC Hariel, Richarlison, Rayssa Leal and Ronaldo Fenômeno.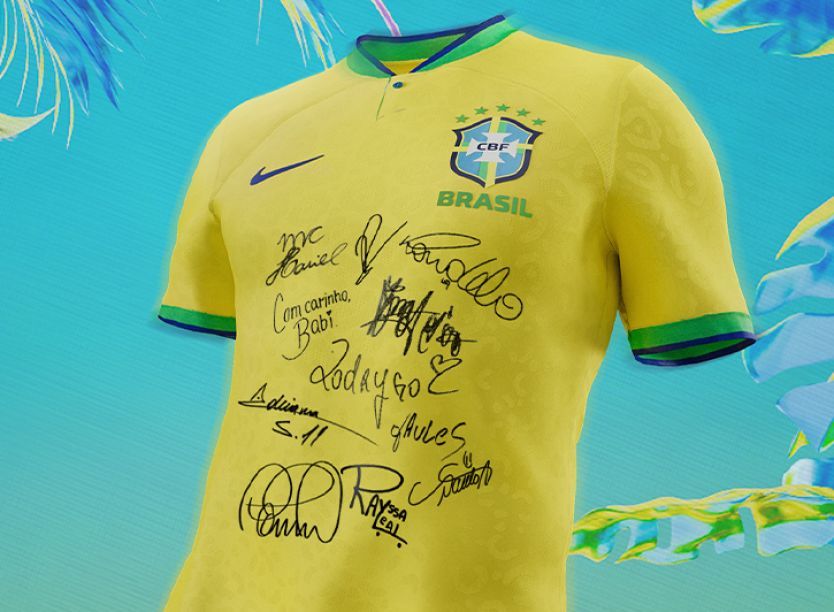 Como funciona? Membros Nike que comprarem a camisa - ou que já compraram desde o lançamento em agosto - ganham acesso à plataforma da experiência e podem compartilhar suas fotos com os autógrafos virtuais, mostrando o seu orgulho de vestir a garra e torcer junto pelo Brasil.
Com essa iniciativa, a ℓiⱴε tem o objetivo de conectar a Nike com a sua comunidade e impulsionar a adesão ao Programa Membership no país. Para acessar a experiência, é preciso comprar a camisa da Seleção Brasileira de 2022 em nike.com.br e ser cadastrado no programa. O cadastro é gratuito e pode ser feito no site oficial ou em algum dos aplicativos da Nike, como o Nike Run Club ou Nike Training Club.