Noncancellable newsletter
(Newsmonitor)
Everybody knows it's imperative to keep tracking Brazilian politician's actions after elections. Because voting consciously is the best democratic way of bringing positive changes. But for a matter of fact, keeping track is hard to do. So we created a digital newsletter tailor-made with people's preferences about politics and helped them keep an eye on their candidates actions all along their four year mandates.
People would go to the website and choose their candidates: president, governor, senator, congressman and state representative. After the election day they would receive monthly a newsletters using newsmonitor technology with highlights of what their candidates were doing. For 4 year, non interrupted.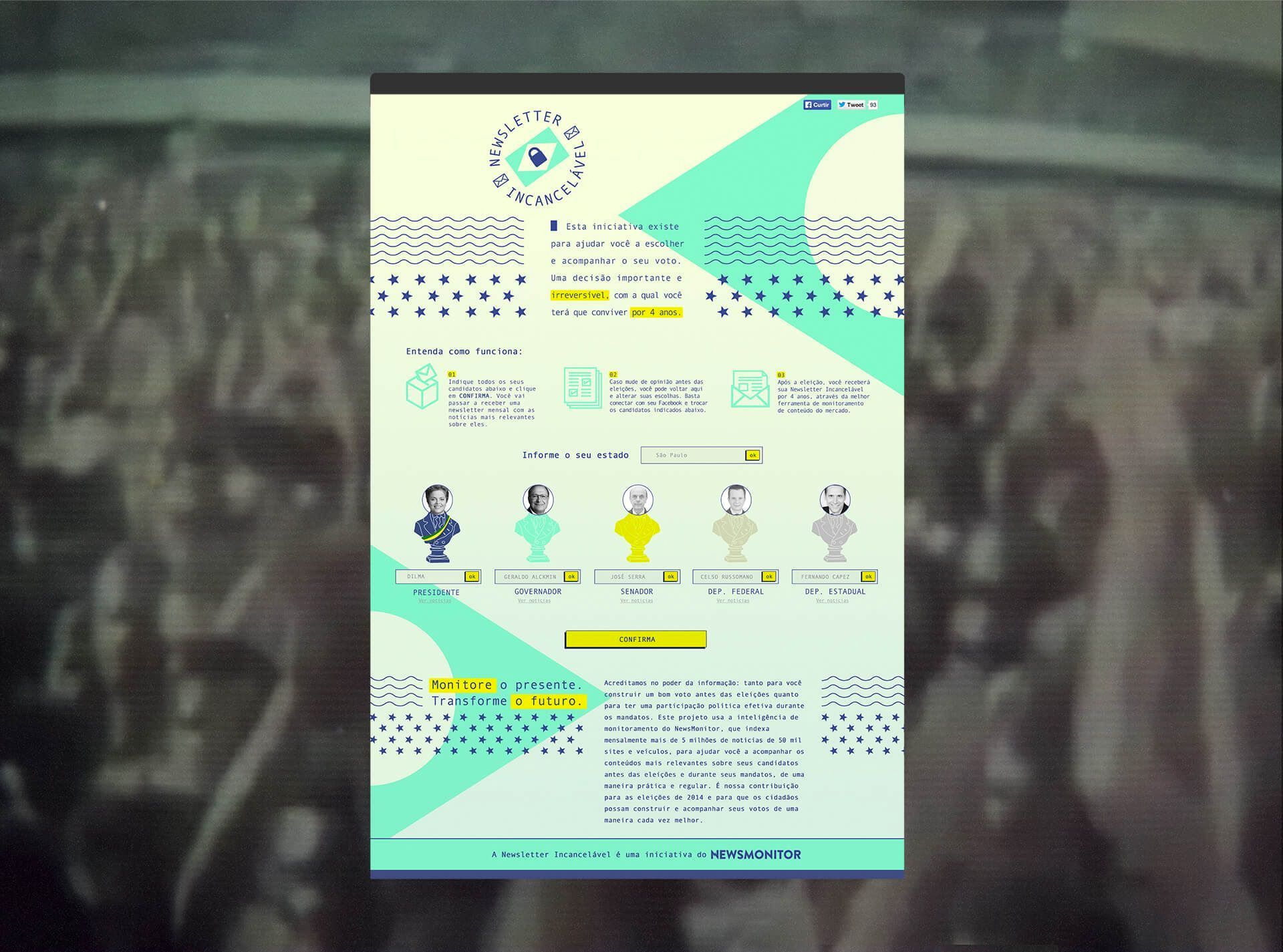 We created awareness for Newsmonitor among their prospects, generating 300% increase of free trials. The project had more than 30 thousand subscribers, the campaign became hot topic of discussion on media and we raised awareness of Newsmonitor ethical commitment of promoting better social, economic and political environment to brazilian people. And most important, everyone that participated is now following their candidates.
The project won The Webby Awards, being recognized by the International Academy of Digital Arts and Sciences as one of the most innovative projects on the internet.