Is it Fruttare? Is it a fruit bar? It's both!
(Fruttare)
ℓiⱴε has a very delicious history with the brand Fruttare. This is since 2016 when we learned better about their careful process of sustainable production of the fruits they use.
Now, after we created a whole repositioning (which goes from concept to packaging) of one of the most iconic and beloved brands in Brazil, a new moment in Fruttare's history has arrived: we launched a completely new product with an innovative format.
It was so new that we were in doubt when it came to defining what we were going to call it in the communication. Is it Fruttare? Is it a fruit cereal bar? We then ended up deciding for both. :)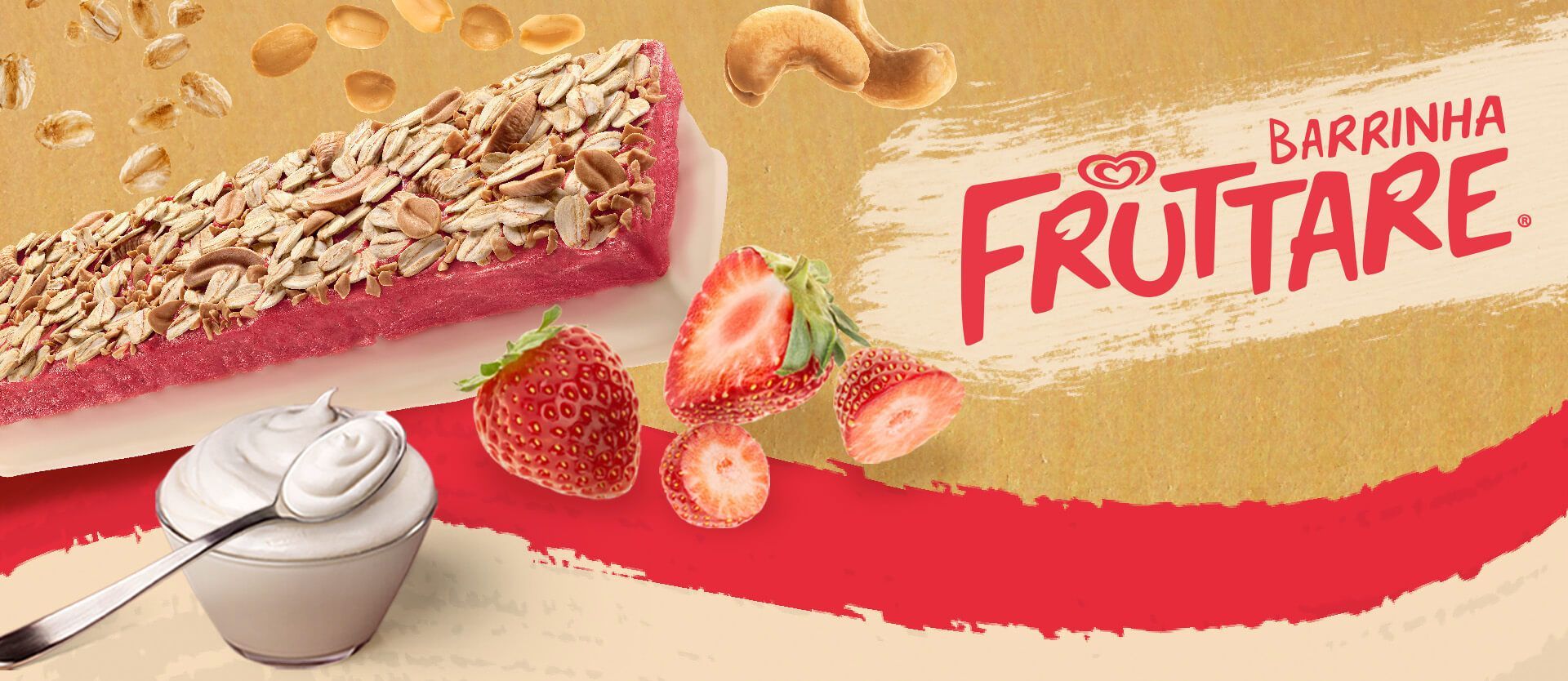 That was how Fruttare's cereal bar was born, an ice cream that comes in the format of a cereal bar and combines strawberry, natural yogurt and cereals such as cashew nuts, peanuts and oat flakes.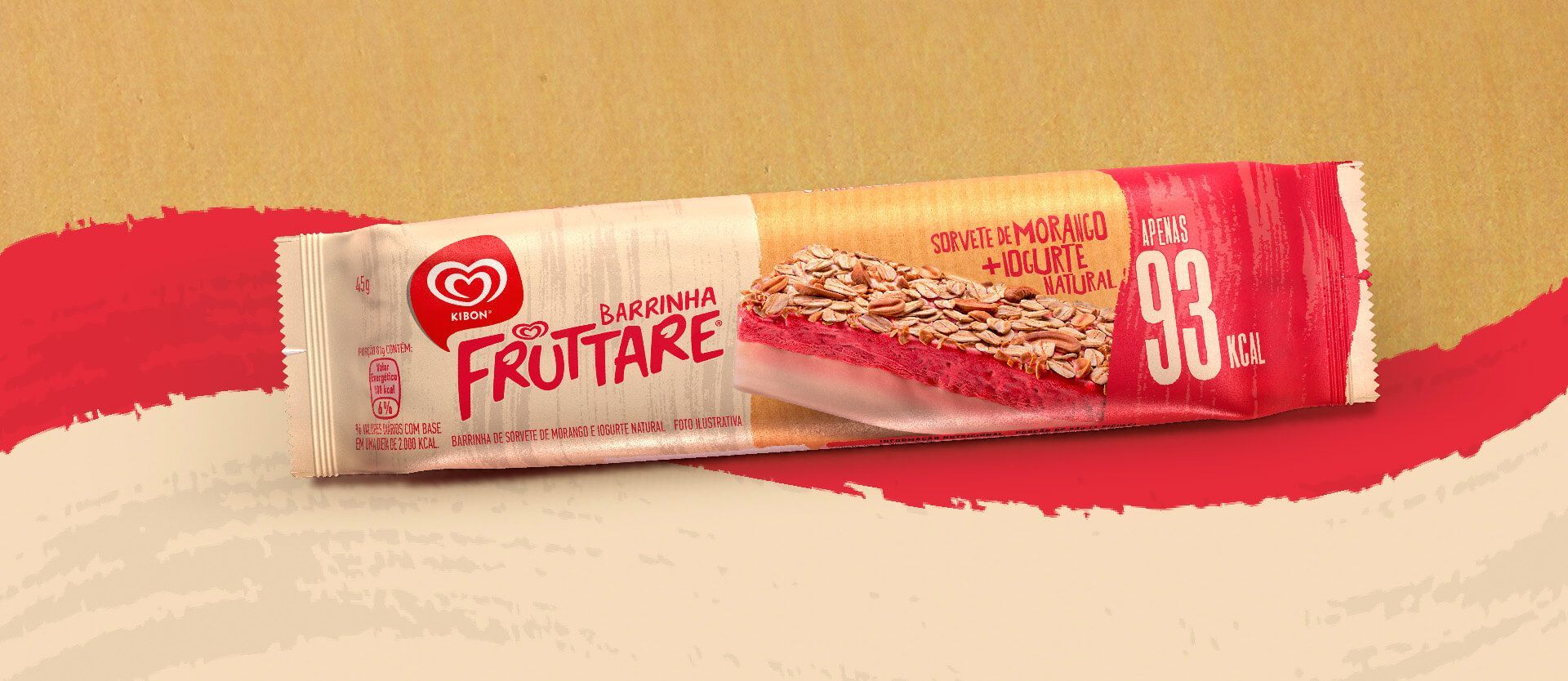 For the campaign's launch, we have created its Key Visual, the product concept, the packaging, and also the Brand Experience Book, with all the guidelines concerning the communication of this tasty innovation.
Now you can find this innovation all over Brazil and decide whether it is more of a cereal bar or more Fruttare. ;)