Do you want to make a movie during the quarantine, with a remote production, in two different states and starring two different celebrities? Ask me how.
(Sadia)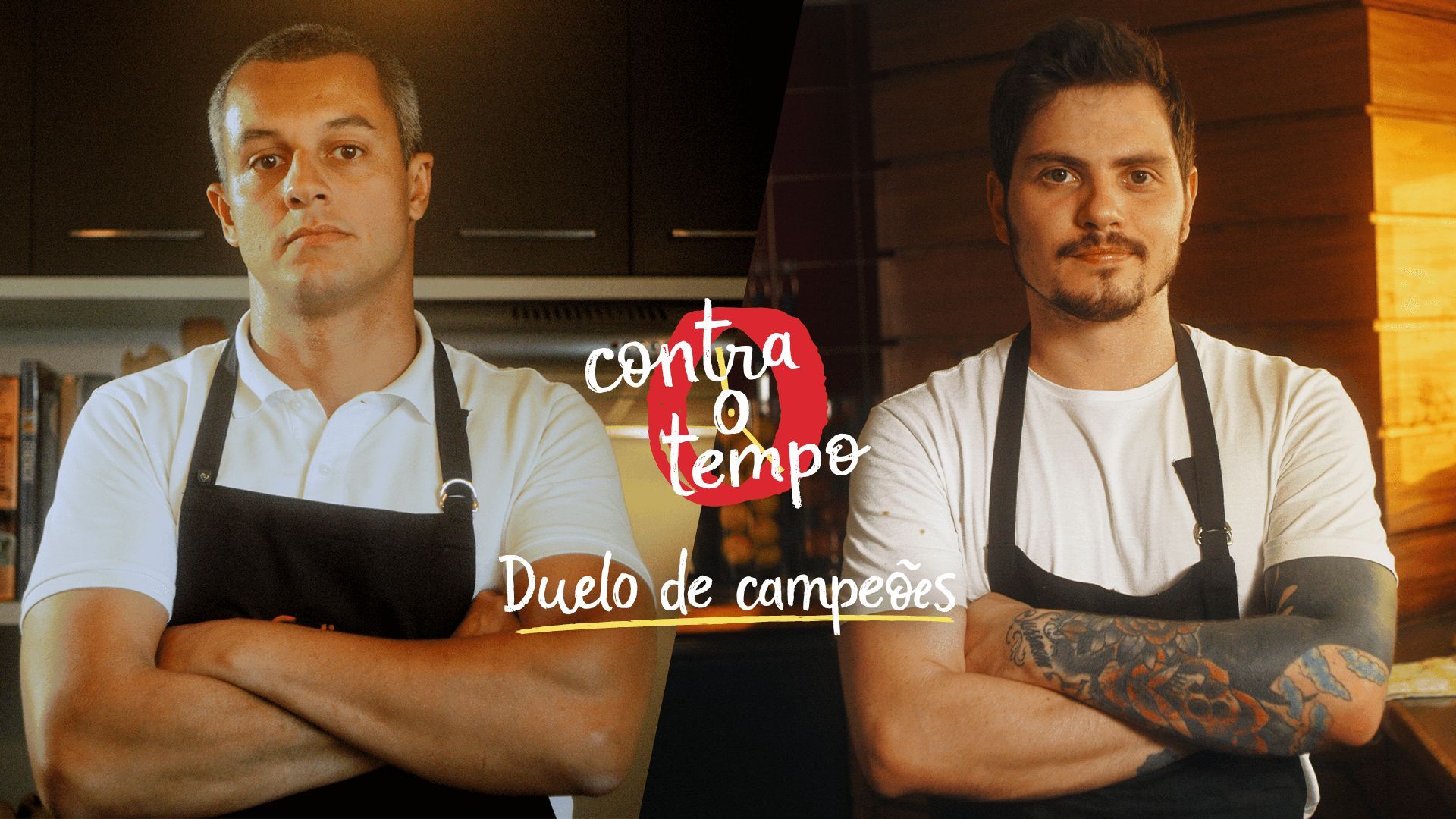 Sadia challenged us: to create content that is at the same time fun to watch and functional to the consumer, highlighting one of the productions in the brand's portfolio. One detail: all this should be during quarantine, a moment when people asked for simpler recipes to cook. And, well, we accepted the challenge and created Contra o Tempo [Against Time], a branded content inspired on the entertainment that the food competitions bring. Two chefs. The same Sadia product. Two original recipes. Everything racing against the preparation time of the breaded chicken wings: 13 minutes.
To bring context and an organic audience, we promoted a duel between the champions of the two biggest reality television cooking competition: chef Rafael Gomes, winner of MasterChef: The Professionals, and chef Gabriel Coelho, winner of Taste Master – to compete against the clock. Each one of them had to prepare the recipes in the kitchen of their home – Rafael in Rio de Janeiro, and Gabriel in São Paulo – and had to interact with each other through a tablet that was in the kitchen to intensify the competition. The logistics were also a challenge: we recorded it remotely, following both sets at the same time via Zoom. The good thing was that we were already used to the post digital production and the whole process was a huge success. Obviously, the film crew was extremely careful and followed all the hygienic protocols because of the pandemic.
The film had such a good reception that the campaign has all the features to become a series with other episodes, bringing other chefs to compete Against Time.
So, you should go and watch it: the content is available on YouTube: youtube.com/sadia, IGTV: @SadiaBrasil and also on the brand's official hub: sadia.com.br/contraotempo.