Two great goals from ℓiⱴε in the World Cup.
by ℓiⱴε team
Dec 22nd, 2022 » 3 min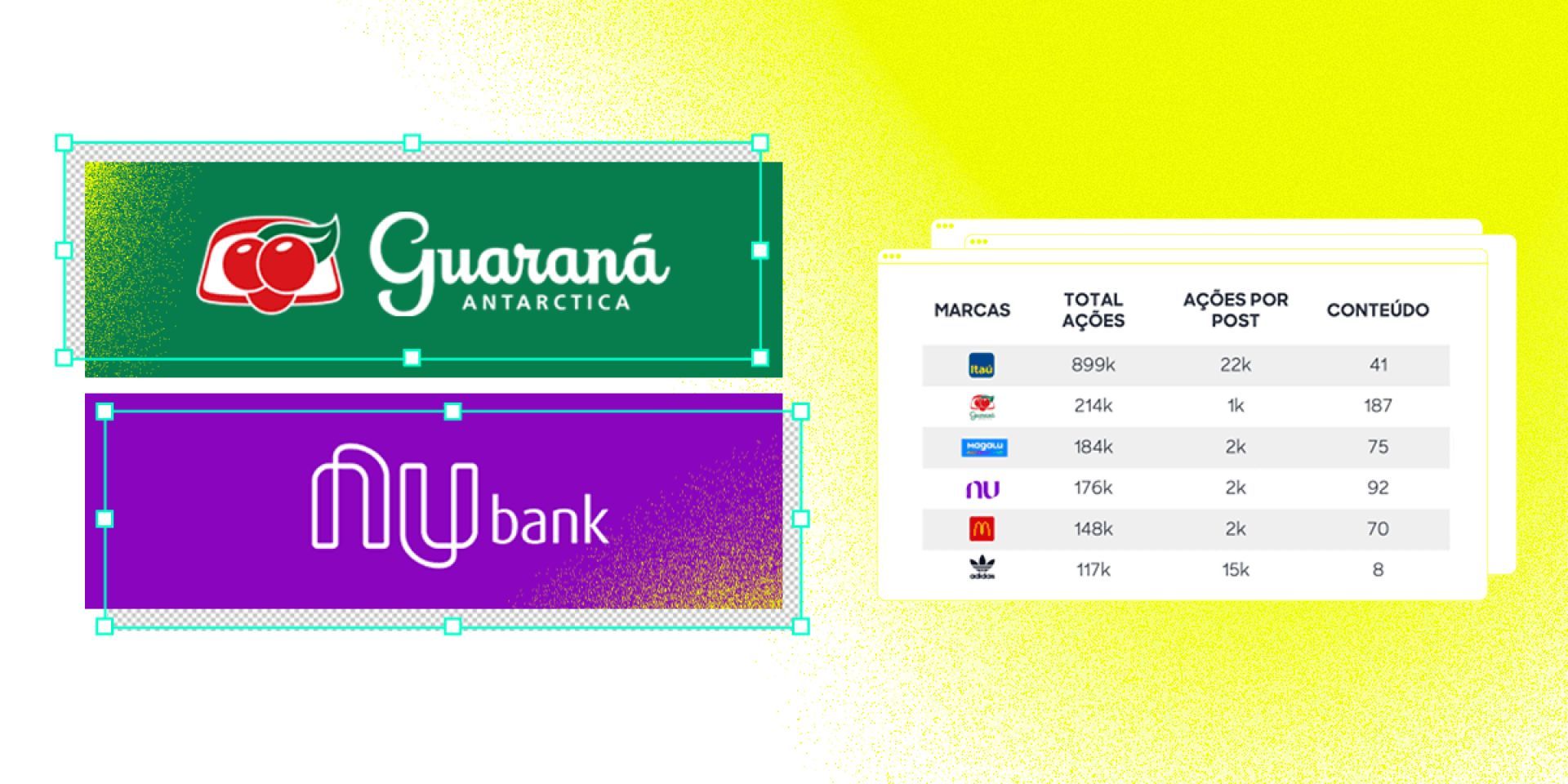 Even without winning the Six-time championship, we have many reasons to celebrate. Our clients Nubank and Guaraná Antarctica were among the top 5 brands that most engaged in the World Cup in Qatar, according to the analysis "Social Insights: World Cup and Brazil's debut", by Comscore.
With Nubank, our game strategy was to set up a war room in Brazil with a multidisciplinary team and take a creative team to Qatar. Everything to generate content in real-time on the brand's social networks, which included everything from tweets to TikToks, passing through a squad of influencers.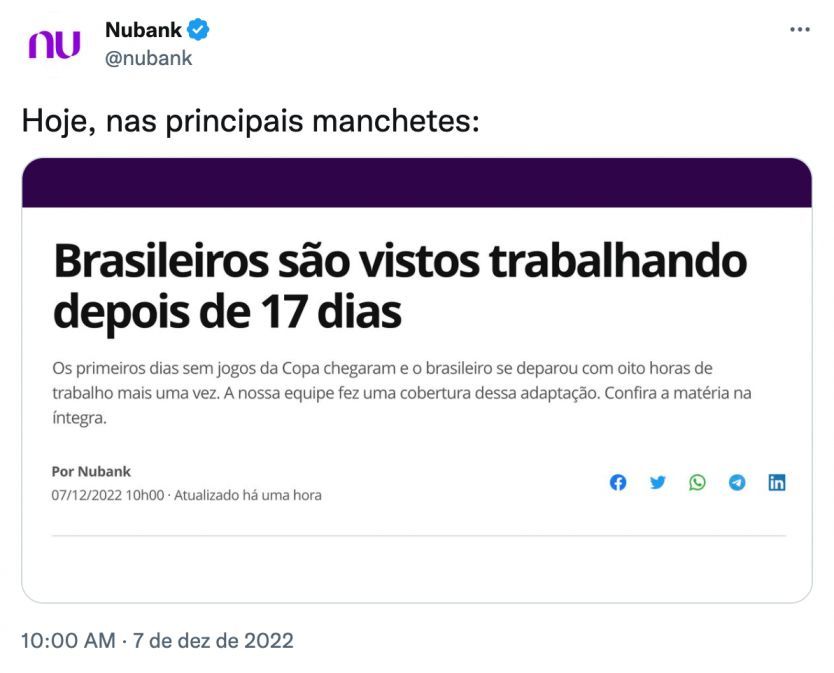 With Guaraná Antarctica, we not only entered the field but entered into several conversations. In the first week of the World Cup, there were more than 187 contents and interactions that made the brand the second most engaged brand in the period.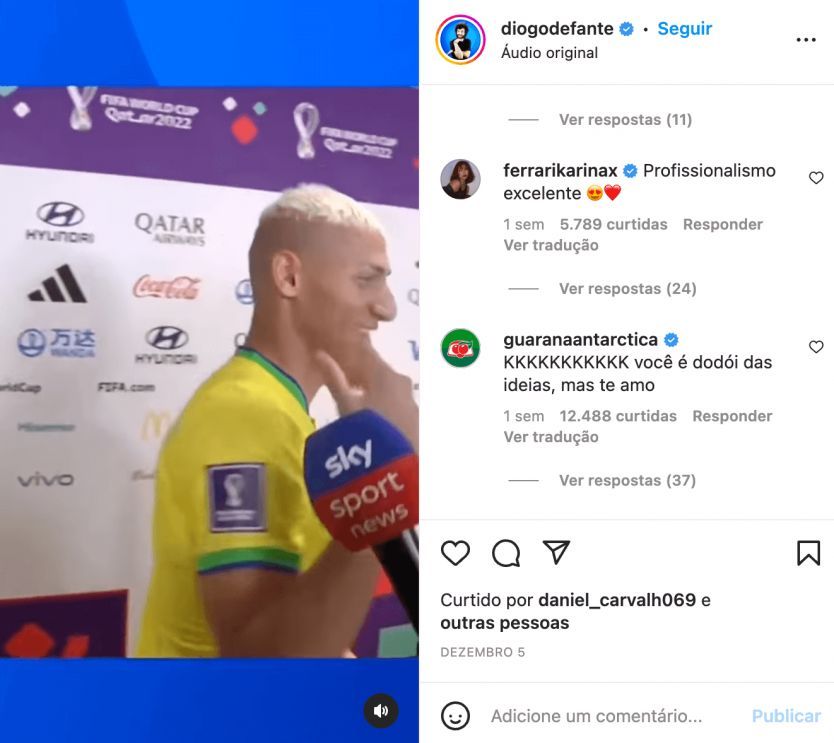 Take a look at some of the most outstanding content that we have published: