The real life of a digital nomad
by Karina Rehavia
Aug 16th, 2019 » 9 min (liⱴε) (News)
A cloudless sky, a transparent sea, palm trees swaying in the breeze and a sip of ice-cold coconut water. The location is the island of Koh Lipe, in the south of Thailand. It looks like a scene from a postcard but it's actually my office for the next couple of weeks.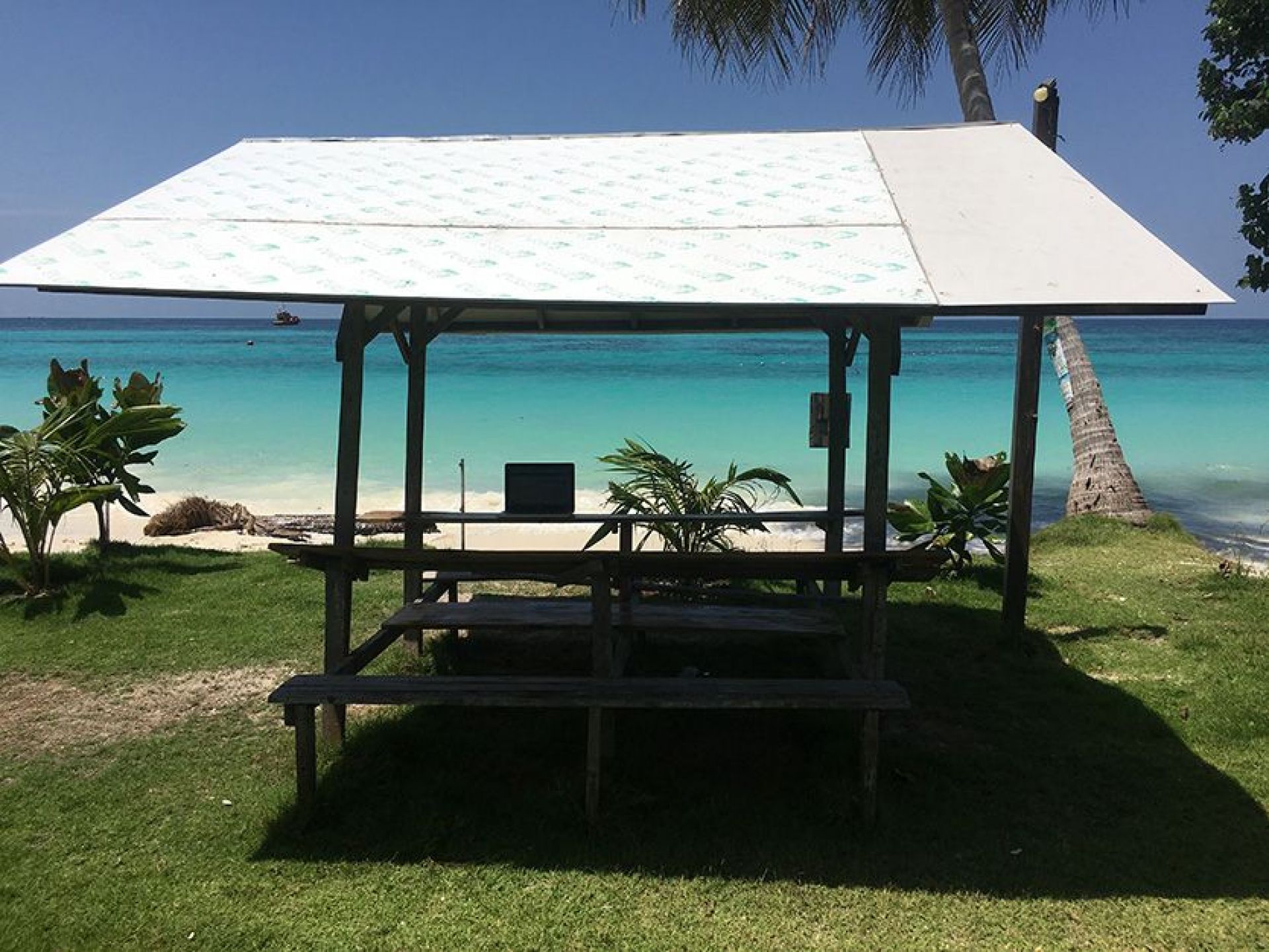 Traveling and working have always been two of my greatest passions, but combining them seemed like an impossible goal, like those lifestyles we read about in business bestsellers. That is, until the day our CEO called me to ask if I'd be up for supervising, in situ, an ongoing project in New York which kick-started liⱴε's international expansion. It was the seed of a much bigger idea: To manage our expansion project remotely, travelling the world in search of the best opportunities for the company, an endeavor which, by nature, eliminated the need for a fixed base.
The first step was to resolve the practical issues: returning my rented apartment, selling the furniture, emptying the wardrobe and finding a new home for my cat (thanks, Mom, for adopting Orloff!). Next came the logistical challenges of a nomadic life. After all, you carry your life on your back, snail style – can you imagine having to pack a bag that works for a business meeting in wintery Moscow, a film shoot in the Atacama desert, a cocktail party in Singapore and whatever else life throws at you: weddings, baptisms, treks and so on?
There are many names for this new way of working: digital nomadism, remote work and location independent. Besides the obvious advantages, like being able to work with your feet on the sand, this model stimulates productivity and creativity, and generates fantastic, and sometimes quite unusual, professional opportunities — like scheduling a meeting with a prospect you've just met in the check-in queue at the Kuala Lumpur airport.
From the productivity point of view, the keyword is assertiveness. When you're not physically close to your colleagues (and facing logistical issues such as travel days and time differences) each interaction has to be planned and each task needs its exact allocated time. The absence of the "water cooler chat" also helps with focus — most of the time, you work alone and, therefore, with minimal distractions (except for a monkey or seagull who tries to steal your lunch when you're not looking).
One of the most interesting discoveries for me relates to the time differences. I worked for a month with a seven-hour difference from the agency's headquarters in São Paulo. Initially, I feared that this could be a problem, forcing me to swap day for night often. In the end I realized that, with good planning, it was possible to use the time difference to my advantage — I allocated some morning and evening hours for tasks that required teamwork, and had the rest of the time to tackle those which didn't need interaction. In addition, I was always ahead in terms of the time, which meant that I was also always ahead regarding my work.
The gains to the creative process are also substantial. Constantly being in different places, interacting with different cultures and worldviews, opens and stimulates the mind. Often, when confronted with a problem in need of a solution, I'll stop what I'm doing and move on to something completely different — a nice stroll, a chat with a fellow traveler or a dish I've never tried. When I return to the problem, I generally have a solution in hand. Letting things happen in their own time, respecting this maturation process has been one of my main lessons.
Getting to know people from different backgrounds is also a huge advantage of digital nomadism. The networking opportunities are endless. Once, in a London-Paris train, I met an American HR director who works for the advertising market in Dubai. In Indonesia, I bumped into an Egyptian economist who entered the Guinness Book of Records for doing the fastest European crossing by bicycle. In Thailand, I came across a former multinational director from Australia who left everything behind to become a nature photographer and currently works for in-flight magazines. You only need to stay open and curious towards new people and cultures, and the magic happens.
Interested? Check out some tips based on what I've learnt so far:
The first step is understanding whether your occupation can be performed remotely. Content production, web programming and digital marketing are some of the most common professions amongst digital nomads. But keep in mind that, sometimes, a job that seems incompatible with remote work is, in reality, totally viable. Take my therapist as an example: he's increasingly treating patients living abroad and his plan, in the long run, is eliminating the need for a fixed practice. I've also met architects, teachers, engineers and professionals from other areas who are doing their jobs remotely.
In case you're not self-employed, and have no plans of going down that route, it's important to know if your employer is willing to welcome and foster this way of working. The good news is that more and more companies are recognizing the advantages of having their associates working remotely. Dell, 3M and Apple are some of the examples that are implementing remote work within their operations.
Reducing your fixed costs is fundamental to make this format sustainable. After all, you take your living expenses wherever you go. In my case, I transformed the monthly cost of rent into a budget for Airbnb, hotels and B&Bs.
Choose your destination carefully. A good work infrastructure and, mainly, a decent Wi-Fi connection are essential for the success of this endeavor. Many cities around the world are identifying digital nomadism as a fertile source of revenue and, therefore, creating customized working spaces for this public. Chiang Mai, in Thailand, Canguu, in Bali and Tallin, in Estonia, are amongst the most popular destinations. Estonia went even further and created a special type of visa, called e-Residency, for self-employed professionals and entrepreneurs.
Having the correct equipment is also important to the smooth daily running of remote work. Local SIM cards facilitate Internet access and communication. A good pair of headphones, ideally with a noise-cancelling feature, also becomes a great tool — after all, you'll probably spend a lot of your time in calls and videoconferences.
Travel light and remember that everything in your suitcase will have to be lugged from one place to another. For me, the "three of each" rule works well: with three pieces of each type of clothing, I manage to be prepared for any occasion, in any season. It's also worth making sure all pieces can be mixed and matched.
If you'd like to dive further into this subject, here is some of my favorite reading material about remote work and digital nomadism.
- Nomade Digital - Casal Partiu / Vinícius Teles
- Trabalhe 4 horas por Semana - Timothy Ferriss

- Digital Nomads: How to Live, Work and Play Around the World
- Esther Jacobs & André Gussekloo

- Remote - Jason Fried & David Heinemeier Hansson
Happy travels!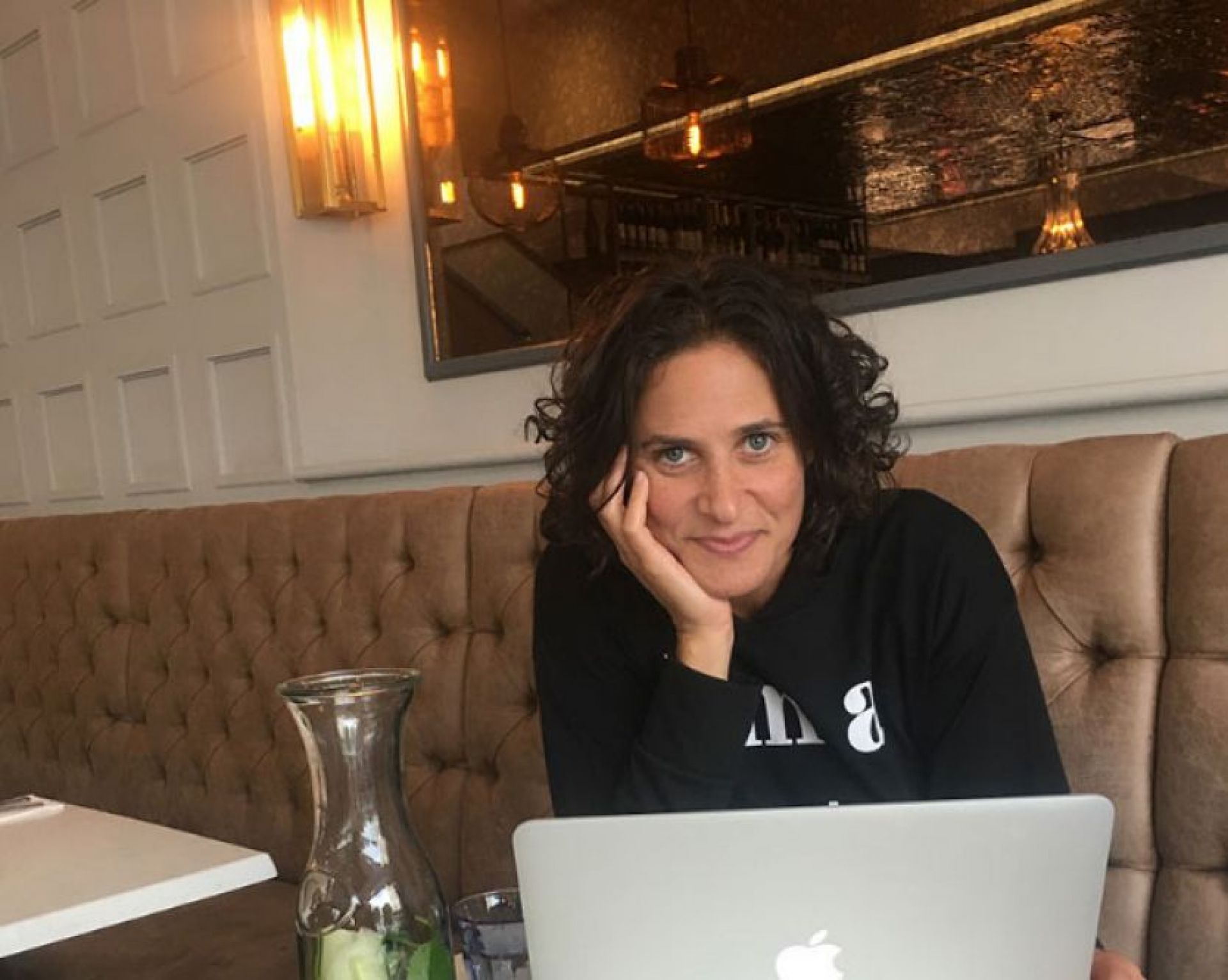 Karina Rehavia is liⱴε's Internacional Operations Director.